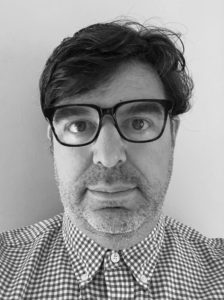 David Small
Small Design Firm
Creative Director
David Small (creative director, Small Design Firm) completed his Ph.D. at the MIT Media Laboratory in 1999, where his research focused on the display and manipulation of complex visual information. This was his third degree from MIT. He began his studies of dynamic typography in three dimensional landscapes as a student of Muriel Cooper, founder of the Visible Language Workshop, and later joined the Aesthetics and Computation Group under the direction of John Maeda. His thesis, Rethinking the Book, examined how digital media, in particular the use of three-dimensional and dynamic typography, will change the way designers approach large bodies of information. His work has been exhibited at the Museum of Modern Art, Documenta11, the Centre Pompidou, and the Cooper-Hewitt.
David is the principal and founder of Small Design Firm, an interactive studio that specialises in information design, dynamic typography and interactive art. For nearly twenty years, SDF has provided cutting edge technology and thoughtful design to clients such as the Metropolitan Museum of Art, Monticello, Biogen and the Boston Public Library. From 2008 to 2010 he was an Associate Professor at the Massachusetts Institute of Technology where he directed the Design Ecology Group at the MIT Media Lab.
Recently, David has relocated to the island of Martha's Vineyard with his husband, Mike, and dog, Copernicus.
Visible Language: Reading, Meaning and Understanding
The world is in the midst of a dramatic transition of the written word. As the medium of typography shifts from the static to the dynamic, we must reexamine visual communication, with an emphasis on leveraging technology to improve the transmission and perception of Visible Language.
In this talk, we will examine the brief history of digital typography, examining and analysing example works that have expanded the boundaries of typographic design. Scale, layering, focus, animation and three dimensional forms have become part of the designer's toolkit. How does this effect how we view, read and understand written communication?