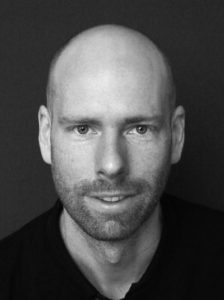 Hartmut Bohnacker
Interaction Design
Hochschule für Gestaltung Schwäbisch Gmünd

Born in 1972 in southern Germany. Beginning in 1992: studies in mathematics (discontinued) and a degree in economics in 1997. 1998: studied communication design at the HfG Schwäbisch Gmünd. Since completing studies in 2002: independent designer in Stuttgart, specializing in conception, design, and prototypical implementation of projects in the field of interface and interaction development; teacher of digital media. Since 2009: professor of interaction design at the HfG Schwäbisch Gmünd.
Generative design
In design we all use the universal machine––the computer––as a matter of course. By virtualizing existing tools, such as the paintbrush, scissors, or photo lab, many tasks have become a lot more efficient. However, the most essential aspect, the design process, has not undergone any substantial changes. Generative design is different from conventional methods; the design process is unique and fundamentally results in new possibilities. This presentation discusses the main concept of using code as a matter of design and shows examples of work using this different process.