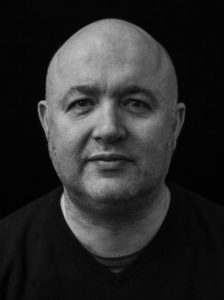 Tony Brook
AGI
Creative Director, Spin
London, UK
Tony founded SPIN in 1992, with Patricia Finegan. Our collaborative, rigorous, studio process demands experimentation and fresh thinking, in order to push the boundaries and make memorable and effective outcomes.
Design is our passion. We are obsessed by the challenges of a discipline that exists in a state of constant flux. At its best, it can be powerful, beautiful, memorable and leave a lasting impression.
SPIN: Adventures in typography
It is important to state that we understand our limitations, making letters is not the same as designing complete fonts or commercially available typefaces, although we have ambitions in that department.
What started out as personal typographic investigations born out of the pain of client rejection, slowly developed into creative itches that demanded to be scratched. After several years of exploration these vague notions have become a core part of the studios output.
We are currently exploring typographic and graphic forms expressed in a blend of the analogue and digital – animation is a fundamental part of this tranche of work, film increasingly so. Movement is a starting point for us now.
This feels like the beginning of something, the early organic stumbling footsteps on the way to a new language. We don't know quite where we are heading, but there is that frisson of excitement that meandering into the unknown brings.